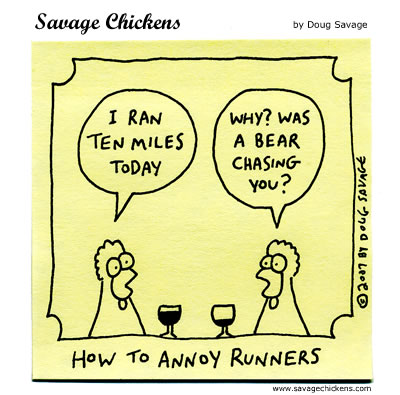 Just in case you missed the link Wendy left in the comments to yesterday's post, here it is in all its glory.

I think it's absolutely brilliant.

Today I'm trying to stay off my feet and eat lots of carbs. I should also be grading papers and writing one of my own that's due Thursday, but I'm having motivation issues. Yes: tomorrow I will run 26.2 miles, but today I'm having difficulty feeling inspired to even grade papers. It happens.